Our Mission
Watania For Trading and Contracting is a leader in providing value-added construction services to our customers by creating a successful partnership with them throughout the construction process. Our pledge is to establish lasting relationships with our customers by exceeding their expectations and gaining their trust through exceptional performance by every member of the construction team.
We provide our employees with an honest and helpful working environment, where every employee individually and collectively, can dedicate themselves to provide our customers with exceptional workmanship, extraordinary service, and professional integrity. Our commitment to this mission will allow watania to become a leading construction company in Egypt.
Watania Group Consists Of 2 Sister Companies: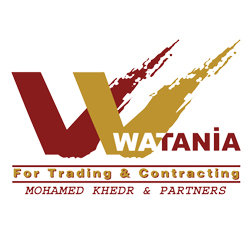 1) El-Watania For Trading & Contracting
Watania Co. has been established on 1996; Nowadays staff is exceeding 250 employees (Engineering, administration, HSE, ... etc)
Our core business is Electro-Mechanical works for industrial & common buildings (Systems like Electrical works, HVAC, Electrical Substations, Fire fighting, LC, Hot water, CCTV, Compresed air, Fire Alarm, Plumping, Refrigeration....etc
Watania also owns three complete Workshops the fabrication of air conditioning ducts & pipe fabrication our workshops are Complete with up to date sheet metal forming machines like Hydraulic bending machines, Electric metal shear m/c, Electric roll forming machines, Electric Pittsburgh seaming machines, Pipe shaper, Electrical pipe threading machines, DC welding machines, AC welding machines…etc.
Watania today has a qualified group of technicians specialist in sheet metal working, air conditioning & refrigeration units installers, electrical technicians, High Pressure pipe welders, fitters , plumbers...etc ,the permanent labor manpower for the time being is about 220~230 workers (also admin. 45~50).
Watania also owns more than 21 diesel, benzene and electric hydraulic elevated scissors & Articulating booms working for heights more than 15 meters.
Watania turnover for last year has excceded 78 millions Egyptian pounds (electromechanical works).
2) Al-Wataneya For Exterior Trading
Al-Wataneya is an exclusive agent of the following brands:





Textille duct solutions, Denmark.
www.euroair.eu
Heat exchangers, Germany.
www.thermofin.de
Insulated sandwich panels & doors.
www.isobar.be
Sectional doors,dock levelers, shelters, rolling shutter doors, fast acting doors & sliding gates ) , Germany.
www.novoferm.com
Denmark (Full cladding systems including insulated valve boxes in PVC, elbows, PVC film, PVC insulation blankets and End capping in PVC/Aluminum).
www.danmat.dk
Al-Wataneya is an authorized distributor of the following brands: